In this article, we'll be listing down the fishing gears and equipment that most (if not all) anglers carry, and items that are readily available at your local fishing store.
1. Rod and Reel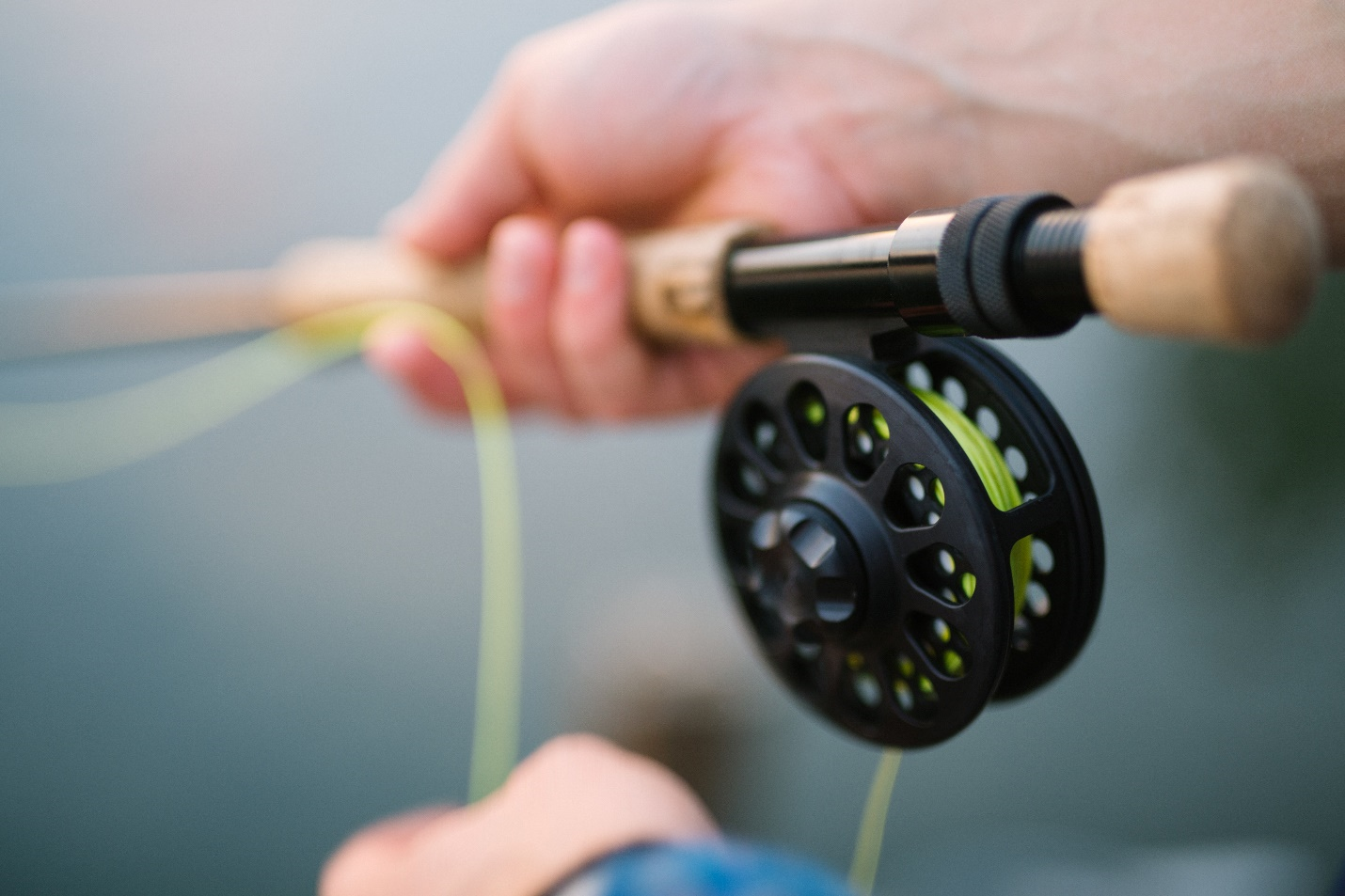 One of the most important pieces of equipment you need for fishing is your rod and reel. There are different types of rods and reels available on the market, so it can be confusing to know which one to choose as a beginner.
A good place to start is by checking what type of fish you want to catch. If you want to catch larger fish like trout, salmon, or bass in freshwater or northern states, or wahoo, tuna, Mahi, or grouper in saltwater offshore, or tarpon, or large snook for inshore, then go for a heavier rod with more backbone in it. A good medium-power spinning combo will be able to handle these types of fish well while still being easy enough for beginners to use.
If you're looking at smaller varieties like panfish and sunfish, inshore trout, or smaller saltwater fish such as small snapper, then you can go for a lighter rod and reel. A good ultralight spinning combo will do the trick. It's also important that you get a quality rod and reel because they will last longer and perform better than cheaper alternatives.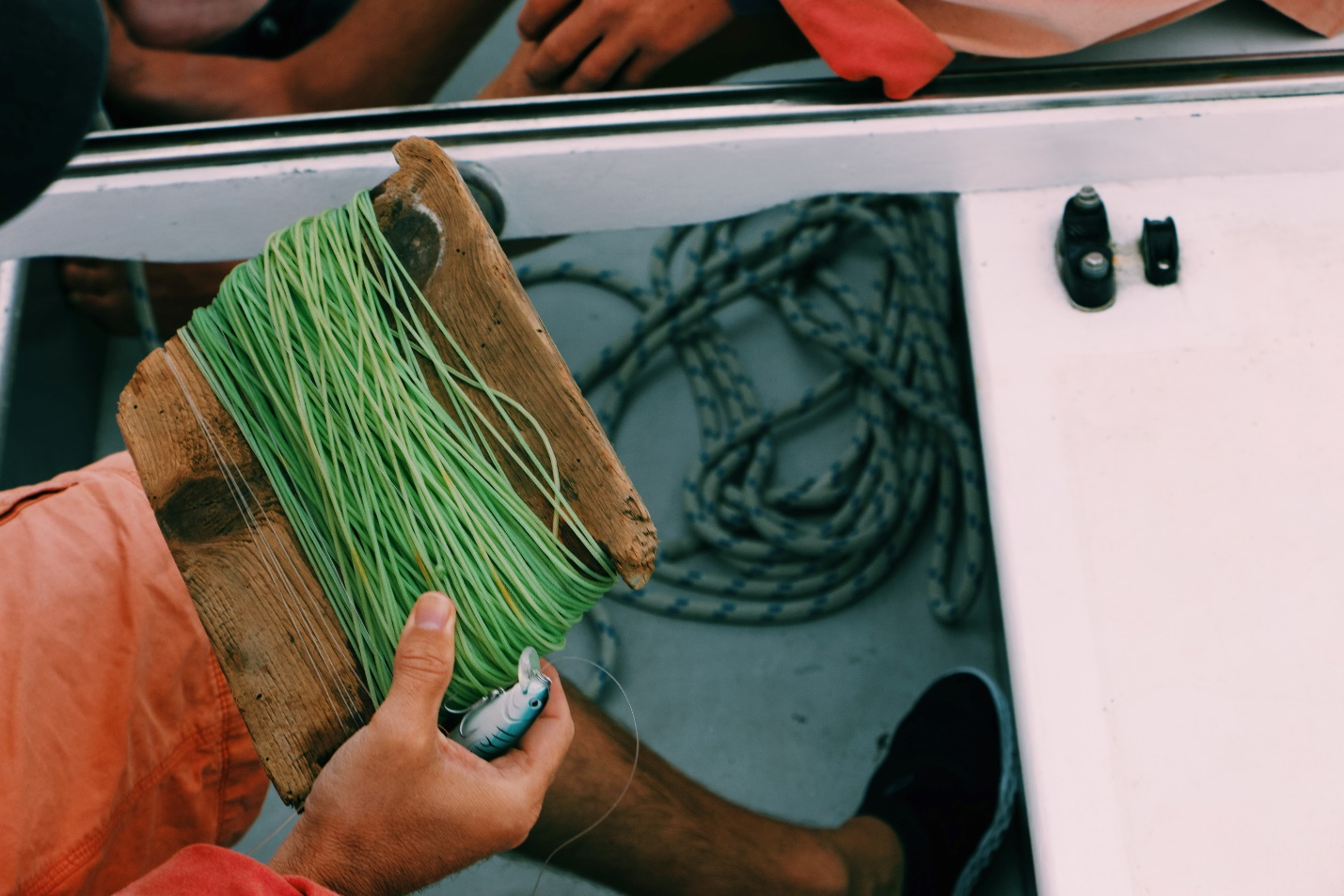 The 2nd most important piece of equipment for fishing is your line. There are many different types of lines available on the market today, so it's best to choose one that suits your needs and preferences.
For example, if you want to catch small fish, then go with a monofilament (mono) fishing line. If you're looking for something stronger and thicker, then braided lines are your best bet – they have less stretch than mono lines too! You can also use a fluorocarbon (fluoro) fishing line if the water is clear where you go or when targeting larger fish like pike/muskie because it has less visibility underwater than other types of lines do. Fluorocarbon is also used for leader material, especially for saltwater fishing, to prevent the end of your line from being frayed or cut by fish with sharp gills or teeth. There is also fishing wire to connect to the end of your line as a leader, for toothy fish species such as sharks, wahoo, mackerel, pike, and musky. Connecting fishing wire is a bit advanced and you may have to ask for help or check online for special knots in this case.
Where you live will also have a big impact on what kind of line to purchase, as each region has its own specific needs when it comes down to the type and size of line needed for optimal results. For instance: if there's a lot of vegetation around where you go then braided lines are the best choice due to their abrasion resistance; however if there isn't much vegetation then monofilaments might do better.
3. Hooks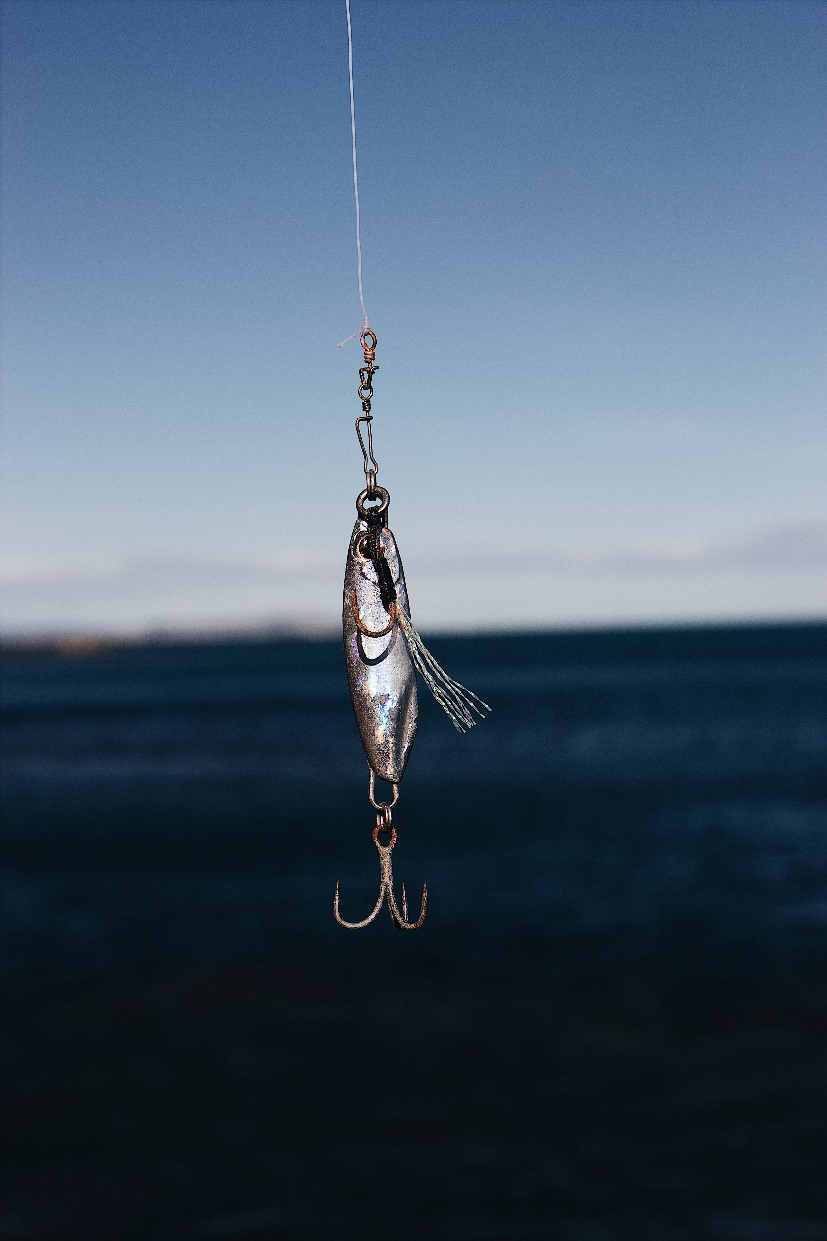 Hooks are one of the most important pieces of tackle that you can use, as they are responsible for connecting your bait to the fish.
As a beginner, we recommend starting out by using circle hooks. They are a great choice because they will not get snagged up on the bottom and can be used in any water depth, from shallow to deep. Circle hooks usually land in the jaw, making it easier to release fish.
4. Baits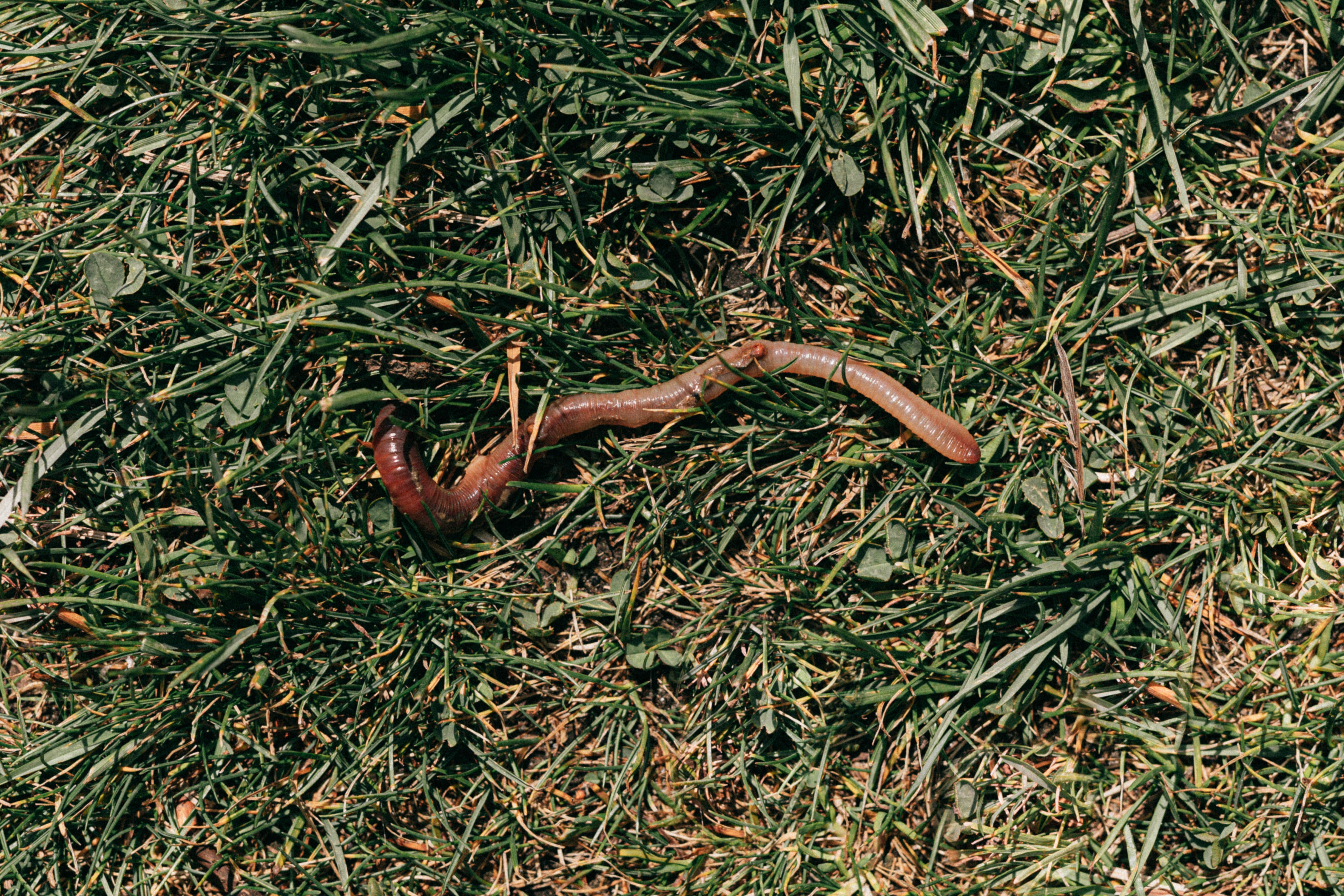 Baits are a crucial part of your fishing equipment. They are what attracts the fish to bite at your hook and reel them in for you. Some popular choices include live bait (worms, minnows, etc.), artificial bait (plugs, spinners, crankbaits), and dough baits (nightcrawlers, salmon eggs) for freshwater fishing. For inshore saltwater, consider live shrimp, and pilchards, or ask your local tackle shop what is prevalent. For some baits, you may need a livewell on your boat or a bait bucket with an aerator to keep your baits alive.
Live baits can be purchased at most bait shops and are sometimes sold by weight, which means that the heavier your order is – the more expensive it will cost.
If you want to save some money you can always catch your own live bait using a small net, trap, or even by hand. For saltwater baits, you may need a larger cast net or use a Sabiki rig with multiple small hooks to catch bait. You can get chum and a chum bag to bring the saltwater baits to the surface by placing the chum bag in the water and jerking it to release chum bits into the water to attract the baits.
Artificial baits are another option for catching fish with lures or flies being the most popular ones out there today. These types of baits do not need any refrigeration and can be stored indefinitely if kept dry in a room
5. Lures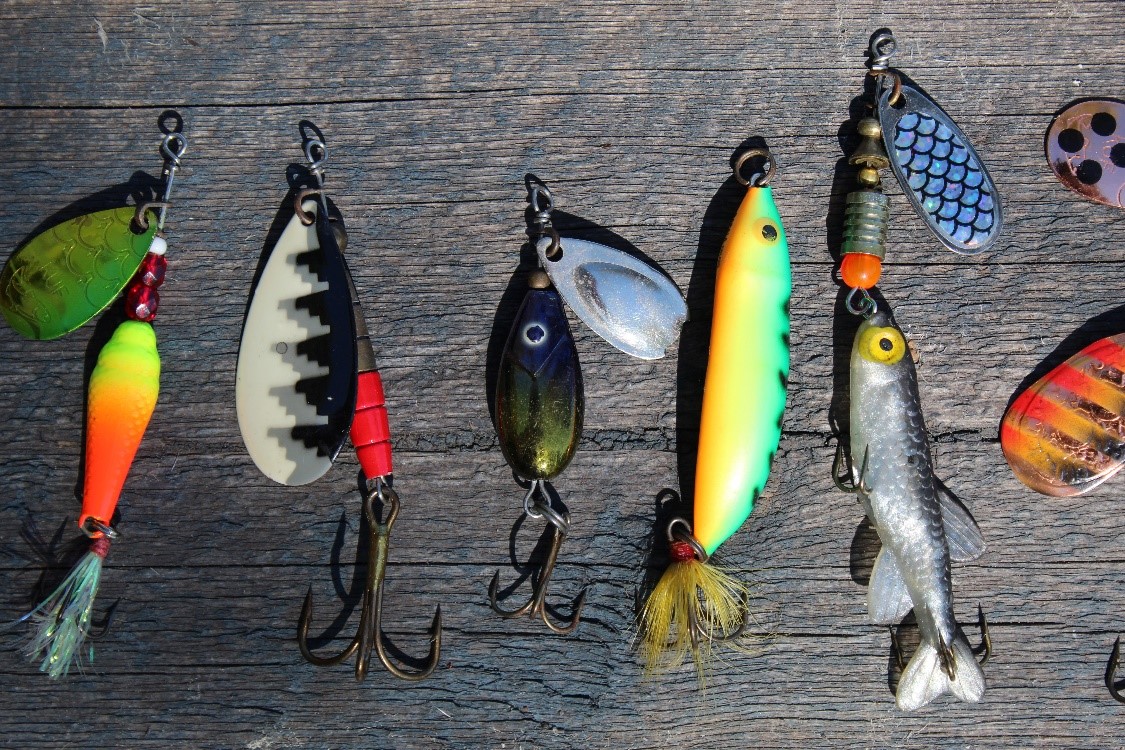 Lures are a type of artificial bait that can be used to attract fish. Some popular choices include topwater lures (poppers, stick baits), crankbaits, spinnerbaits, soft plastics, jigs, and trolling lures.
6. Bobbers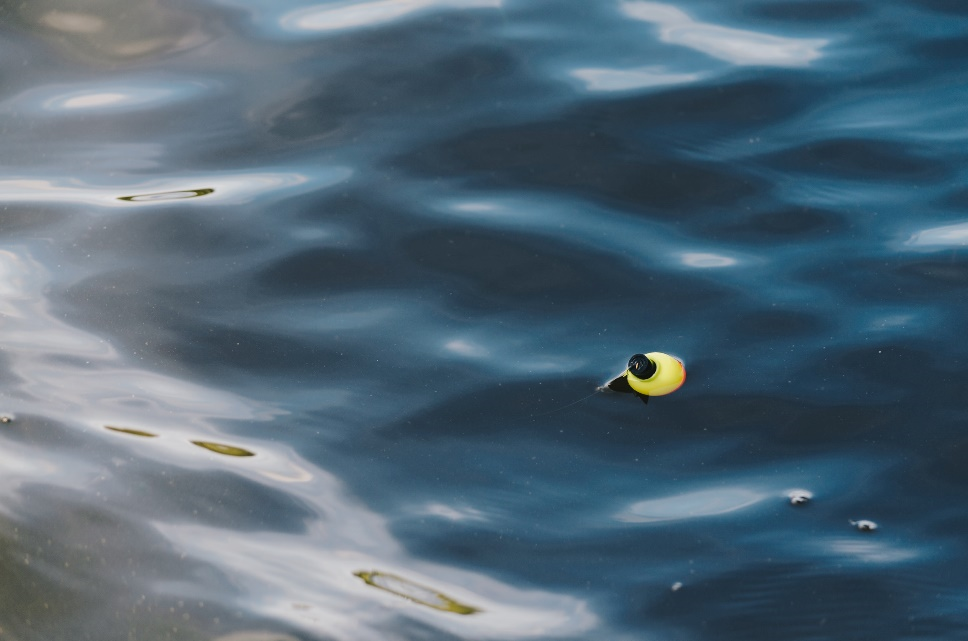 A bobber is a small, plastic, or cork float used in angling. The fishing line is typically fitted with a baited hook, and when a fish bites the bait the bobber pops up out of the water to alert the angler.
Bobbers float on top of the water and when they get pulled down by a bite or simply have too much weight added to them, it's time for action!
For inshore saltwater, popping corks can add action to your live or artificial bait.
7. Sinkers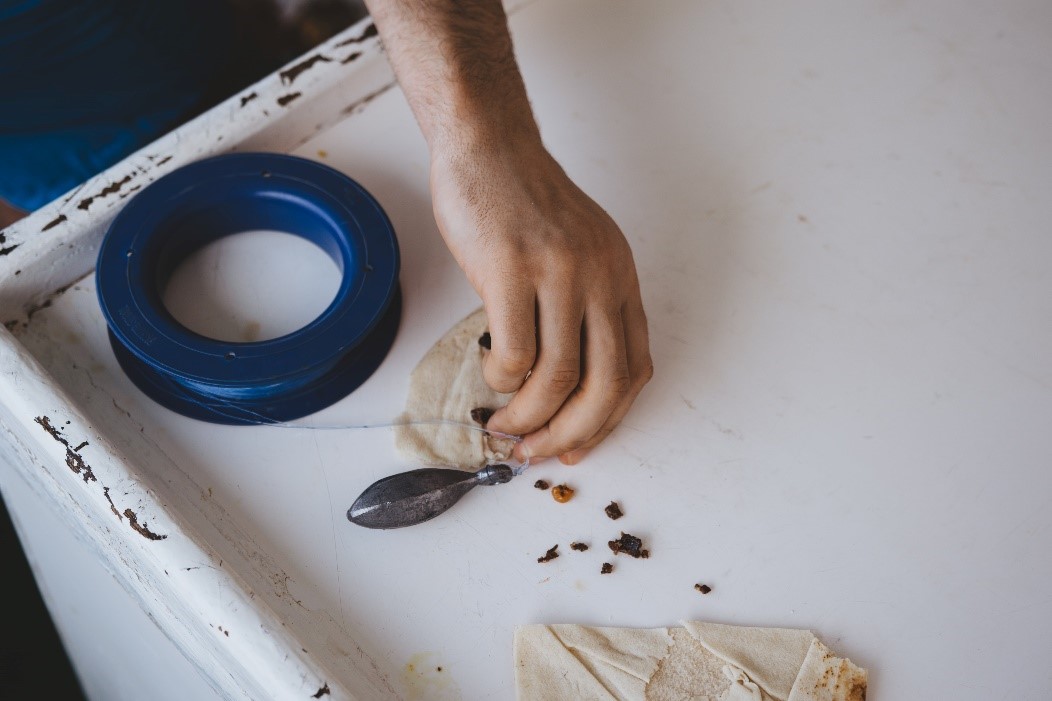 Sinkers are weights that you can use to help sink your bait to where the fish are.
As a beginner, we recommend starting out by using split shot sinkers. They are a great choice because they will not get snagged up on the bottom and can be used in any water depth, from shallow to deep.
Other Items You Might Need
With these basic items, you should be able to get out there and start fishing! Fishing can be a lot of fun, so don't let the gear intimidate you – get out there and enjoy yourself.
Happy Fishing!