As the sun shines brighter and temperatures rise, it can only mean one thing – summertime is here! And what better way to embrace the season than by indulging in one of Florida's favorite pastimes: fishing.
With its vast coastline, freshwater lakes, and abundant marine life, Florida offers a fishing paradise for anglers of all levels of expertise.
So, grab your fishing gear, sunscreen, and sense of adventure, because we're about to dive into the exciting world of Florida fishing!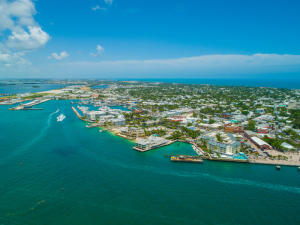 Florida Keys, FL
Explore Florida's Coastal Gems:
Florida's coastline stretches over 1,350 miles, presenting ample opportunities for saltwater fishing enthusiasts. Whether you prefer casting your line from the sandy shores or venturing out into the deep sea, the coastal waters of Florida teeming with a diverse range of fish species.
Tampa, West Coast FL
From snapper and grouper to tarpon and snook, you're bound to find a challenging catch that will make your fishing trip unforgettable.
Unleash the Freshwater Haven: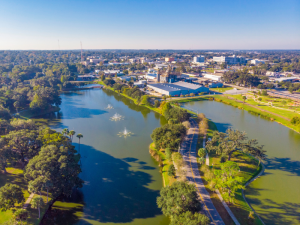 Ocala, FL downtown
Florida is not only blessed with coastal wonders but also boasts numerous freshwater lakes, rivers, and streams. From the legendary Lake Okeechobee, which spans over 730 square miles, to the tranquil ponds tucked away in nature's embrace, these freshwater gems are perfect for those seeking a serene fishing experience.
Bass, crappie, catfish, and sunfish are just a few of the many species that can be found in abundance in these pristine water bodies.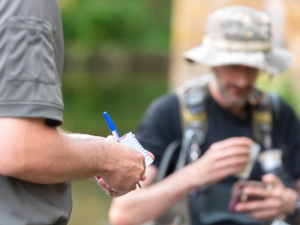 Fishing Regulations and Licenses:
Before you embark on your fishing adventure, it's important to familiarize yourself with the fishing regulations and licensing requirements in Florida. The Florida Fish and Wildlife Conservation Commission (FWC) oversees these regulations to ensure the sustainability of fish populations and the preservation of natural habitats.
Make sure to obtain the necessary fishing license and adhere to the catch limits and size restrictions to protect Florida's aquatic ecosystem!
Embrace the Convenience of FishVerify:
To enhance your fishing experience in Florida, consider using the FishVerify app. This user-friendly and intuitive mobile application allows you to quickly identify the fish species you encounter while fishing.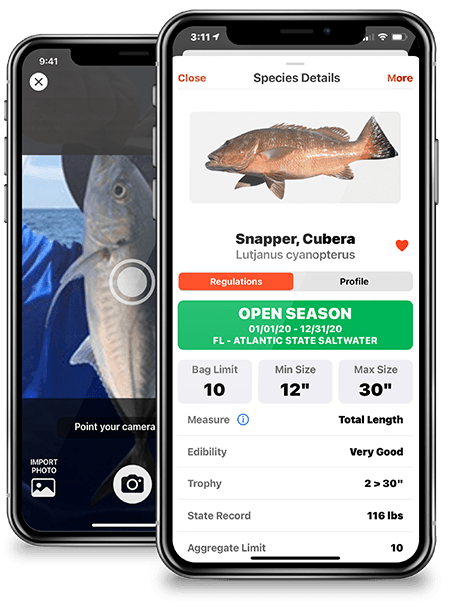 By simply capturing a photo of your catch, FishVerify utilizes its extensive database and advanced image recognition technology to provide you with accurate species identification. Additionally, the app offers detailed information on fishing regulations, bag limits, and fishing hotspots, making it an invaluable tool for both beginners and seasoned anglers.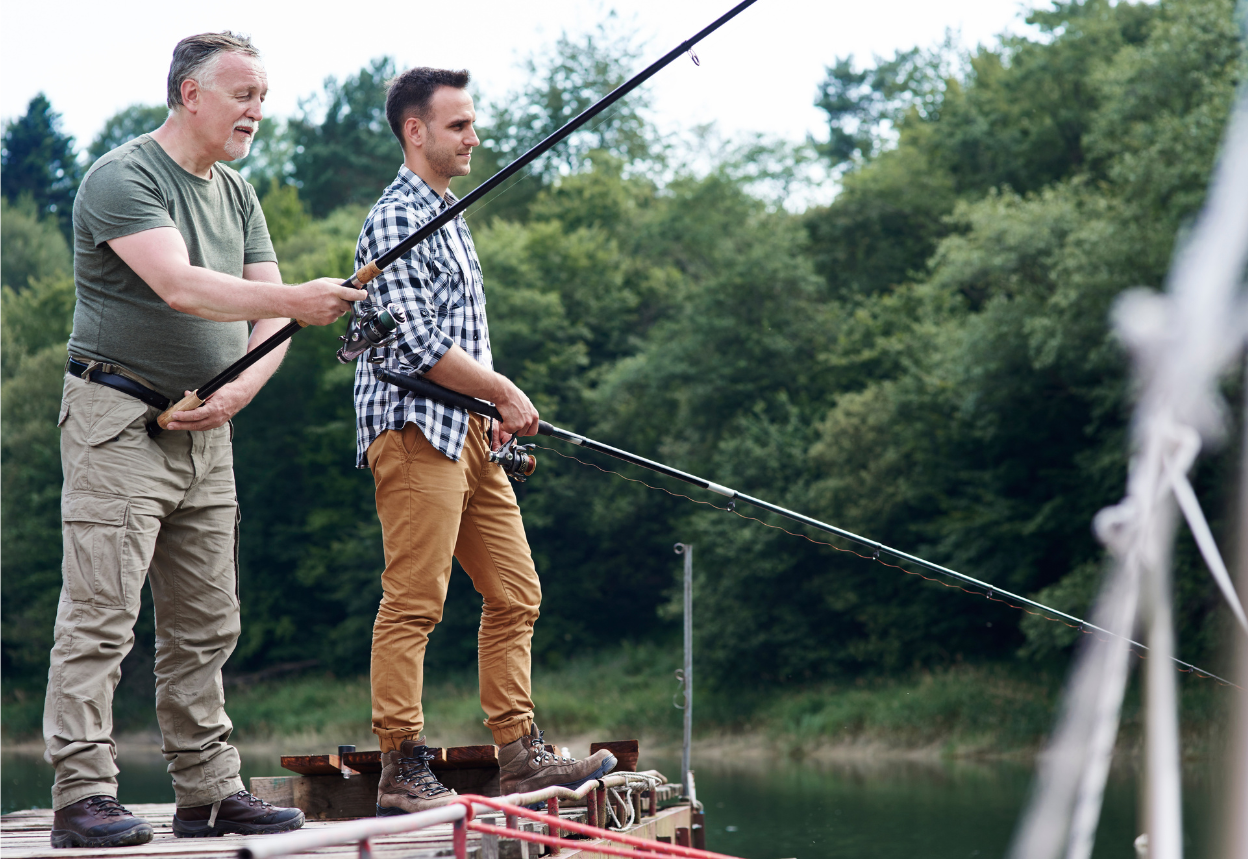 Tips for a Successful Fishing Trip:
Timing is Key: Pay attention to the best fishing times, which usually occur during the early morning or late evening when fish are more active and feeding.
Gear Up: Ensure you have the appropriate fishing gear, including rods, reels, lines, hooks, and bait, suitable for the type of fishing you plan to do.
Location Scouting: Research local fishing reports, consult with local bait shops, or seek advice from experienced anglers to identify the best fishing spots.
Safety First: Don't forget to wear a life jacket when fishing on a boat, stay hydrated, protect yourself from the sun, and be mindful of potential hazards.
Summertime in Florida is synonymous with fishing. With its picturesque coastline and abundant freshwater havens, the state offers an unmatched fishing experience for all enthusiasts.
So, don't miss out on the excitement and adventure that awaits you this summer. Grab your fishing gear, download the FishVerify app for an added advantage, and immerse yourself in the beauty of Florida's fishing paradise!
Remember, nothing beats the feeling of being out on the water, with the sun shining above and a fishing rod in hand. So, make the most of this summertime and create memories that will last a lifetime!
Ready to explore Florida's fishing paradise? Download FishVerify today and make your fishing trips even more rewarding!